Blender Version 2.80 Was Released
The great application 3D Blender version 2.80 is available to download with big pack of improvements. Blender version 2.80 features a redesigned user interface and 3D viewport.
It includes Eevee, a new physically based real-time renderer. Grease Pencil is now a full 2D drawing and animation system.
The release notes is posted at Blender Foundation website.
September 8th, 2019
American Truck Simulator: Washington Expansion Pack

As you probably know SCS has announced the official release of newest map expansion, Washington for American Truck Simulator!
SCS Software also have more surprises under the hood today, with the release of the Forest Machinery DLC too. This brand new trailer pack offers new and unique trailers for drivers to deliver to throughout Oregon's and Washington's logging industries and includes some towed forest machinery, specialized trailers, truck accessories.
Washington DLC brings new contest to American Truck Simulator like: 3800 miles of dense road network, 16 new cities, more than 20 landmark bridges,10 original truckstops, dynamic speed limits and LED signs, large and realistic ports and many more...
Read more here and here and there.
June 11th, 2019
American Truck Simulator Price Cut Off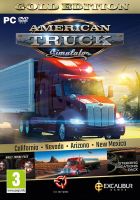 There is big discount American Truck Simulator on Steam Website. The price is cut of 75% regular price.
If you never play this game and you would like to experience legendary American trucks and deliver various small & big cargoes across sunny California, sandy Nevada, the Grand Canyon State of Arizona do not hesistate to go there.
It is available to buy on Steam Platform.
You can get there more value packs added in low price! American Truck Simulator Enchanted Bundle with 81% cut off for example.
June 11th, 2019
American Truck Simulator Update 1.35 is Live Now!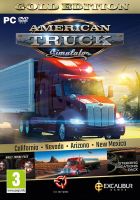 SCS Software has completed the testing cycle and American Truck Simulator Update 1.35 is now live!.
To enjoy the 1.35 update, make sure to OPT OUT of beta branches properties and your game will be automatically updated on Steam.
There are plenty of changes like GPS Voice navigation, online garage purchase, emergency refuelling service, experimental DX11 support, traffic lights improvements, modding chanes and plenty of other things. The full list of changes is put on Open Beta page.
June 10th, 2019
Hard Truck 2: King of the Road
Do you remember Hard Truck 2: King of the Road? The game released in 2002 was the second game exciting all truck fans. It was developed by SoftLab-NSK and published by JoWood Productions in Europe and 1C Company in Russia. Unfortunately, there was a problem with running this game in since Windows 7 and newer.
Courtasy of 3dartpol (my friend) I got information from him about refreshing this truck game title by GOG platform. Although we only have the option of playing this game again (I have not found any improvements yet), it is a good position to know the history of trucking games. It is available on GOG.COM website.
I will come back with information about the playability of King of the Road and my impressions after returning to this title
Have a great fun!
April 22nd, 2019
Game Archive Extractor
Sometimes you may need an extractor to unpack the game SCS archive both Euro Truck Simulator 2 and American Truck Simulator to develop game mods. Its usage is very simple.
scs_extractor archive.scs [output_path]
Game Archive Extractor is awaiting for you to download on Modding SCSSoft website.
March 27th, 2019
SCS Blender Tools
Just for the reminder of a good tool.
SCS Software Blender Tools release 1.11 is available on Modding SCSSoft website. SCS Blender Tools are official tools for model and asset creation for trucking games created by SCS Software both Euro Truck Simulator 2 and American Truck Simulator.
It was compiled for Blender version 2.79 available free of charge on Blender Foundation.
March 26th, 2019
Truck Driver by Soedesco

When you try to come to the world of truck sims as console player you cannot find too many games. There is no more choice outside of Spintires: Mudrunner.
Last year SOEDESCO and Triangle Studios announced that gamers can soon hit the road in trucking experience Truck Driver. The game will be available in digitally and physically version, for both Xbox One and PlayStation 4 platform and Steam as well.
More information you can find on official SOEDESCO Website.
January 31st, 2019
A Little To Think About
SCS Software has its website and very good relations with fans from around the world through their website, blog and facebook. This company currently has no major competitors in the production of truck games in the world.
TruckPol website had some sense just a few years ago. I have only kept this website out of sentiment to past. It was made manually in simple notepad step by step. The information was first hand and I had great help from the whole trucksims community...
There is time to change something...
The easiest way would be to close this page, but it would not be fair to those of you who are constantly visiting TruckPol website. The second option is to give yourself another chance and try to do anything here.I will start by rewriting the page code with HTML 5 to get started. The first result can be visible at this page so please forgive some bugs. After it I will see what to do next...
January 13rd, 2019
Blender Version 2.79b was out
3D Blender version 2.79b was released last year but I have no time announced it. So the 64 bit version of this Open Source 3D creation suite is available to download from official Blender Foundation website.
What was new in this version: over 700 bugs fixed, PBR Shader ,shadow Catcher, faster AMD OpenCL and plenty of other things.
January 5th, 2019
Happy New Year 2019
Life has its little ups and downs and TruckPol Website also had them in last year. But we have our favorite trucking games and nothing is terrible.
Good luck in the new year 2019.
January 1st, 2019